Support
Our Company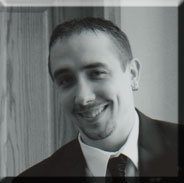 About Us - Star Host Design, LLC - Mankato Mn's website design company!
Mankato, MN 56001

Summer 2000 - It all began back in the summer of 2000 when 4 guys started a web design business called Waseca Internet Design.
Summer 2005 - To expand our global presence, in 2005 we changed our name to Star Host Design.
December 2009 - We incorporated and became an LLC in 2009, becoming Star Host Design, LLC.
September 2013 - We opened up an office in Waseca, MN.
2014We opened up a new office in Mankato, MN. Stop by and visit at 1415 1st Ave Suite 440 and see what we can do for your online presence.
Today - We have learned a lot since then! We work with each client to build something they can afford and still be very happy with on any budget. Working from home and utilizing server farms on the East and West coast, we are able to bring robust reliability at a cost anyone can afford.

No Risk: You do not have to pay anything until you are happy with the design we have made for you!
Low Price: Think you could go somewhere else and get it done cheaper. Talk to us about it and we will make sure we are at the right price!
Full Feature: Programming is my (Robert Campbell - Owner) personal passion and I can make your site do almost anything you could want!